Kwek Yu Xuan was just 212g (7.47oz) – the weight of an apple – when she was born and measured 24cm long.
She was delivered at just under 25 weeks – far short of the average 40.
The previous record holder was a girl in the US who weighed 245g at birth in 2018 according to the University of Iowa's Tiniest Babies Registry.
Yu Xuan now weighs a much healthier 6.3kg (14 pounds).
The baby girl had a "limited chance of survival" according to Singapore's National University Hospital (NUH) where she was born.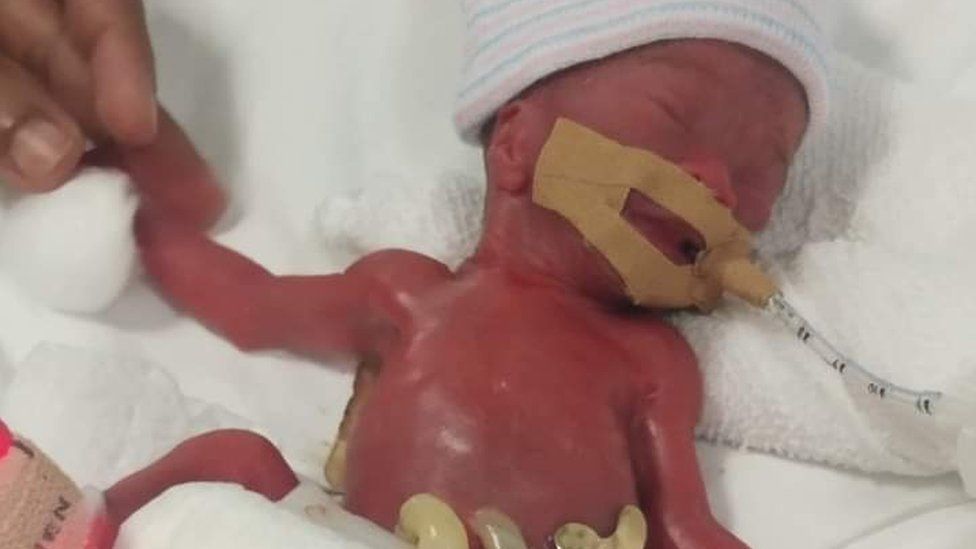 Yu Xuan was born four months ahead of schedule by emergency C-section
Doctors say her health and development progressed well under their care and she is now well enough to be discharged.
Her mother, Wong Mei Ling, told local media that Yu Xuan's birth and size came as a shock because her first child – a four-year-old boy – was delivered at term.