Three people including gangster Jitendra Gogi were killed in a shootout on Friday at Delhi's Rohini court, the police said.


Two criminals opened fire at gangster Jitender Mann 'Gogi' when he was taken to the (Rohini) court for a hearing. In retaliation, the police shot dead both the attackers. One of them was carrying a reward of Rs 50,000, Delhi Police Commissioner Rakesh Asthana said.
Deputy Commissioner of Police (Rohini) Pranav Tayal said the assailants came dressed like advocates when they fired at Gogi.
A police team also fired in return, the DCP said, killing the two assailants.
The Delhi police also ruled out any more deaths in the shootouts, and said the joint commissioner of police, northern range, will inquire into the incident and submit a report.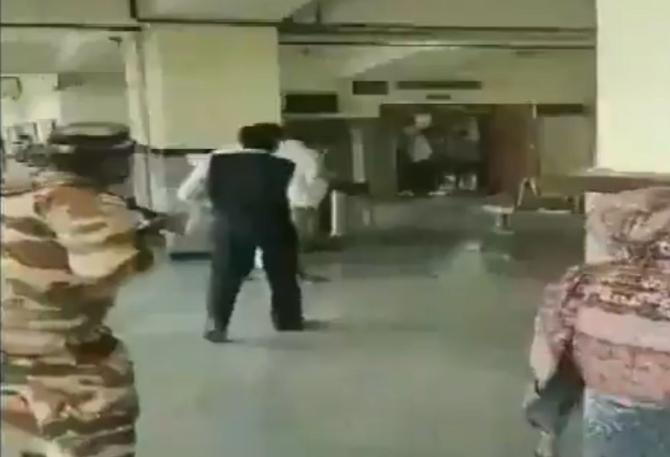 Rakesh Sherawat, chairman, Bar Council of Delhi, described the shootout at Rohini court as a major security lapse. "Such incidents have been repeatedly happening, court security is at stake. Despite raising this issue to Delhi CP, no concrete step has been taken," Sherawat said. "It's due to the security personnel's carelessness that such incidents have been recurring. We will take this issue up in an urgent meeting, will try meeting the Delhi CP either today or tomorrow and demand action against responsible police officers."