The heats for the 4 × 400 meters relay will begin on 5th August at 3:55 PM (IST), with the finals to be held on 7th August at 6:00 PM. All eyes will be on the World's Sexiest Athlete Alicia Schmidt, who is a part of the German relay team.

Other runners are Nadine Gonska, Hannah Mergenthaler, Laura Muller, Karolina Pahlitzsch, Ruth Sophia Spelmeyer and Corinna Schwab.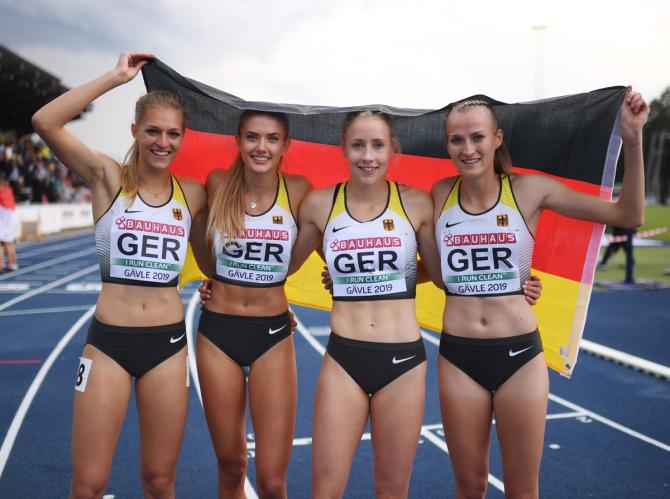 There is one event on the athletics programme in Tokyo that has no previous Olympic medallists, no Olympic records, and, in fact, no Olympic history at all.
The mixed 4x400m relay will be making its Olympic debut in Tokyo, a discipline featuring teams of two men and two women competing against each other in any order they choose.
Fans will get an early taste of the new event as the first round takes place on day one of the athletics competition on 30 July, 4:30 PM(IST) with the final set for the next evening at 6:05 PM (IST)
Sarthak Bhambri, Alex Antony, Revathi Veeramani, Subha Venkatesan, and Dhanalakshmi Sekar have been named in India's 4x400m mixed relay team at Tokyo 2020.