Mr Biden wants US forces out by the end of this month, but up to 15,000 US citizens are stranded in the country.
The US president told ABC News the turmoil in Kabul was unavoidable.
Foreign governments are ramping up the airlift of Western citizens and Afghans who worked with them.
In total, America has evacuated more than 5,200 people to date, including 2,000 in the last 24 hours.
The Pentagon has told reporters it aims to expand the airlift to 9,000 people a day.
About 4,500 US troops are in temporary control of Karzai International Airport in the nation's capital, but Taliban fighters and checkpoints ring the perimeter.
Since Sunday 12 people have been killed in and around the airport, a Taliban official told Reuters news agency. The deaths were caused by gunshots or stampedes.
The Taliban are blocking Afghans from entering the airport without travel documents – but even those with valid authorization have struggled.
Some US nationals told the BBC's US partner CBS News they were also unable to enter for scheduled evacuation flights.
Late on Wednesday US time, the US Federal Aviation Administration said domestic air carriers and civilian pilots would now be allowed to fly into Kabul to conduct evacuation or relief flights, as long as they had permission from the US Defense Department.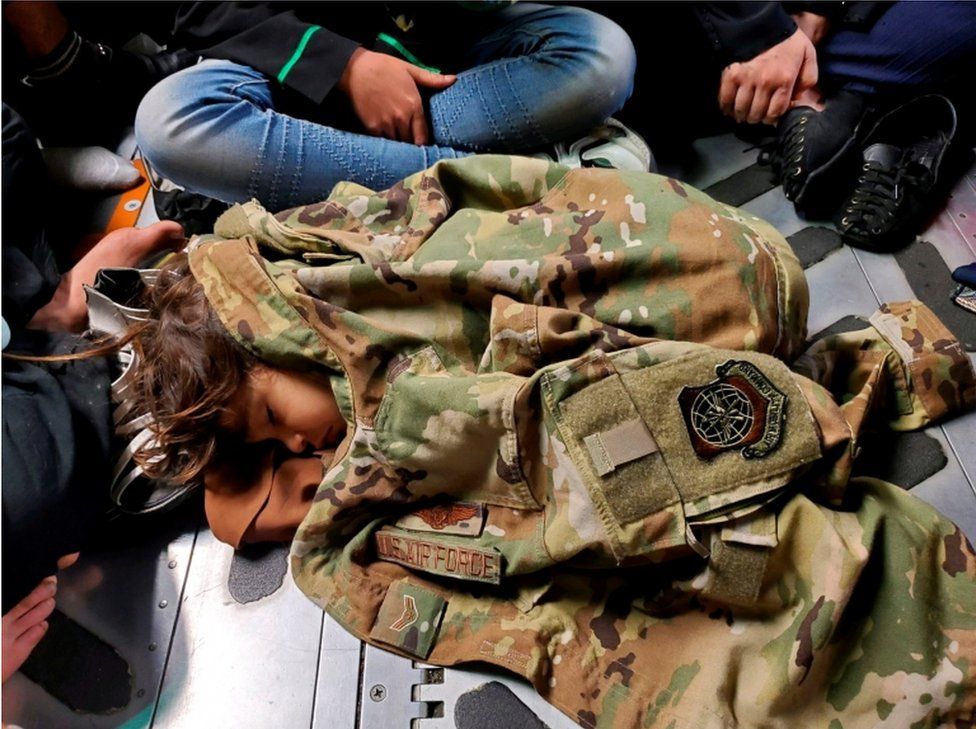 AIR FORCE/1ST LT. MARK LAWSON VIA REUTERS
image caption

While some Afghans have made it onto evacuation flights, disturbing reports suggest others are unable even to get to the airport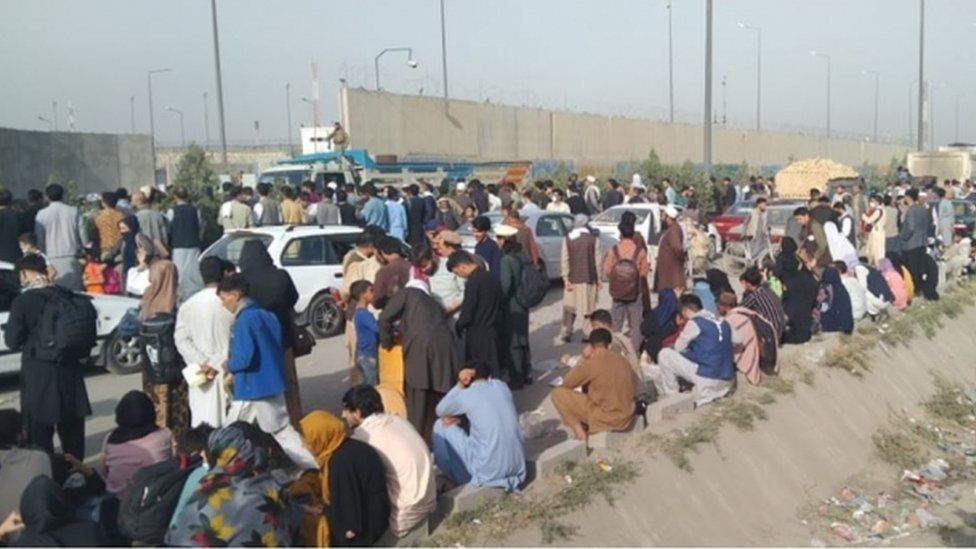 KHAIRULLAH HOTAK/EVN
image caption

Reports say a stampede outside Kabul airport injured 17 people on Wednesday


                                                                                                        Shop Skater Dress
Asked by ABC if he would acknowledge any mistakes in the chaotic withdrawal, Mr. Biden said: "No."
He added: "The idea that somehow there's a way to have gotten out without chaos ensuing, I don't know how that happens."
Mr. Biden was also asked about images that went viral this week of Afghans falling from an American military plane as it gained altitude over Kabul.
The US president grew defensive, saying: "That was four days ago, five days ago!"
Mr. Biden has pressed on his assessment only last month that a Taliban takeover of the country was "highly unlikely".
He said intelligence reports had suggested such a scenario was more likely by the end of this year.
"Yeah," replied Mr. Biden, who also assured Americans in April that the US withdrawal would be safe and orderly.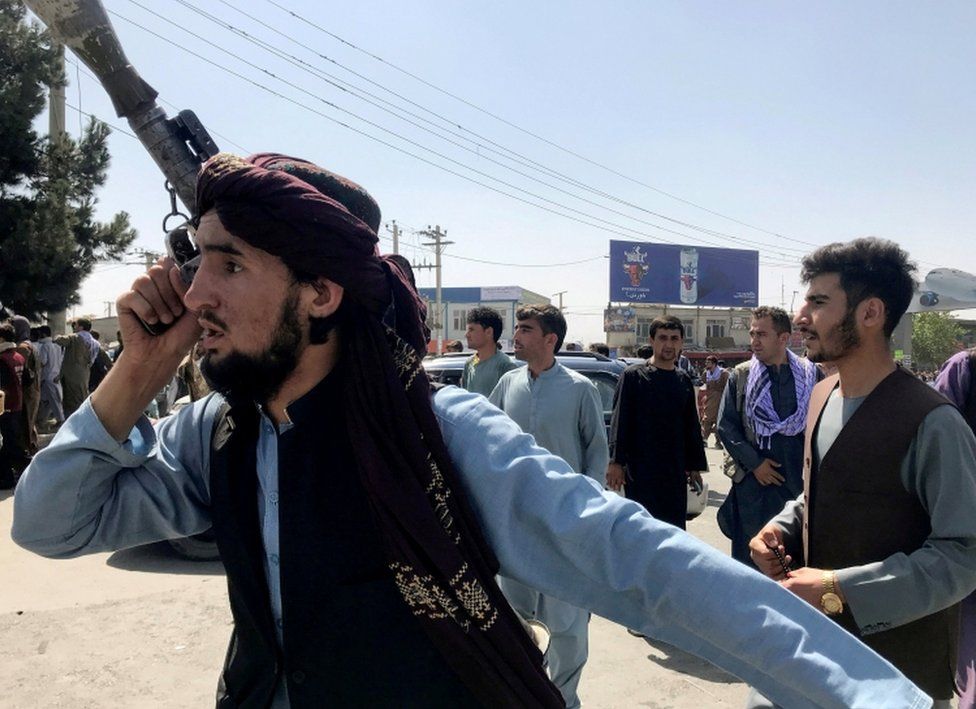 A member of the Taliban outside Kabul airport earlier this week
Intelligence sources tell the BBC that Mr. Biden had well understood the risks of his withdrawal, but he was strident in his decision to get out this year.
In the end, he was "functioning as his own principal analyst", said Paul Pillar, a former CIA officer now at Georgetown University.
"Was this an intelligence failure? My guess is probably not," he added.
On Wednesday, the International Monetary Fund suspended Afghanistan's access to $440m (£320m) in monetary reserves – a move pushed for by the US Treasury to prevent funds from falling into Taliban hands.